FLIGHT TRAINING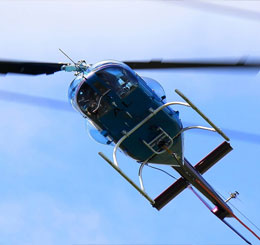 Train with a commercial operator involved in all aspects of helicopter work.
• Private and commercial licences
• Mountain, Sling and Night ratings
• BFR, Type-ratings - R22 + R44
• Agricultural ratings - spraying and topdressing
• Fire training and frost protection training
New Zealand trained helicopter pilots are highly regarded overseas, some of the reasons for this are due to the very changeable weather conditions and diverse terrain NZ pilots are exposed to. Training with an experienced commercial pilot has many benefits which can assist in a students employability.
© 2013 Heliworx Waikato Ltd All Rights Reserved.